Fans of Becca Fitzpatrick's Hush, Hush book series have been waiting for news on the upcoming film adaptation since it was confirmed to be happening. Although a lot of time has passed since the movie news broke in late 2012, execs have finally gotten the ball rolling and several big-name actors are reportedly reading over the script as we speak! From Selena Gomez as Nora Grey to Ian Somerhalder as Patch, it isn't likely that all of the actors put on the table will actually land roles, but it doesn't hurt to fantasize!
Here's the book's summary for all those who aren't familiar:
For Nora Grey, romance was not part of the plan. At least, not until Patch came along. With his easy smile and probing eyes, Nora is drawn to him against her better judgment. But after a series of terrifying encounters, Nora's not sure who to trust—she can't decide whether she should fall into Patch's arms or run and hide from him. And when she tries to seek some answers, she finds herself near a truth more unsettling than any feeling Patch evokes. For Nora stands amid an ancient battle between the immortal and those who have fallen—and choosing the wrong side will cost her life.
Click through the gallery below to see all the actors and actresses who are currently in talks to be in the Hush, Hush film. Are you a fan of the series? Who do you hope stars in the movie?

Read more: http://www.teen.com/2014/06/02/movies/hush-hush-movie-rumored-cast-list/#ixzz411C2Ud5L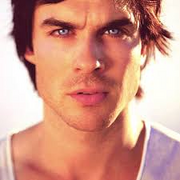 Are you happy with Patch?